My time with Sanda and Frank Jasper supports a healthy mind and spirit. If you are willing and ready- this pair will help to free your life from fear and live it with love.

Kate Bosworth, Los Angeles, CA
Our Philosophy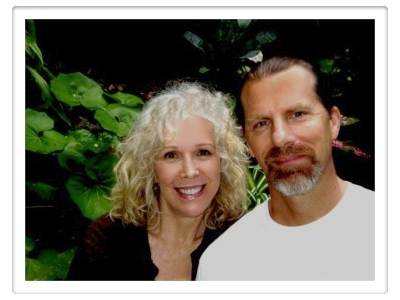 At Osani Holistic Health Care, we are dedicated to improving the quality of our patients' lives. Our approach has four components: body, mind, emotions and spirit. Not only are these components equally important, but they are also interconnected. We believe, for example, that when you receive treatment for a physical ailment, you reap emotional benefits. When you address emotional wounds, you strengthen your mental and physical health.
About the Founders
Frank and Sanda Jasper have been in practice together since 1993. They opened Osani Holistic Health Care in January 1995.
Tailored to Your Unique Needs
As a new patient of Osani Holistic Health Care, you come to a safe environment in which your individual needs can be addressed. With your participation, we discuss treatment goals and choose a variety of therapies that best suit your needs. Please see our Treatments Page to explore the many treatment
modalities we offer.
Here's How We Can Help:
Schedule an Appointment
See Our Menu of Treatments
Shop Our Products
See What Others Say About Us: Testimonials
Read Our Blog
Check Out Our Fan Page
Ask a Question